Protection at a touch.
GO CONTROL is built to secure your world, not break your bank.  It's designed to provide professional grade security at a price any homeowner can afford.  Whether living in a dorm, condo, or apartment, GO CONTROL keeps you safe.  The Rely system is designed to be sleek in size to cover a variety of home types, keeping you safe when home or away.  Perfect for your vacation home, cabin, or beach house…even when you can't be there.
No Credit Checks
Everyone is Pre-Approved
Renters Welcome
No Long-Term Contract
No Home Phone Needed
Smart Phone Access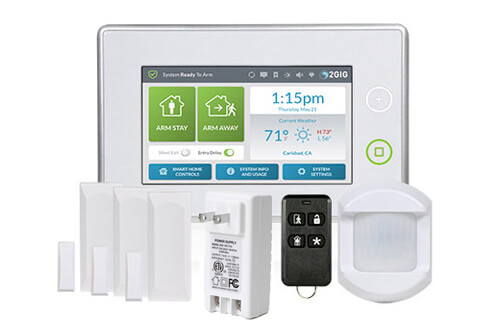 Exceptional Security & Control, now with Smart Areas™
The 2GIG GC3 is the easiest, most intuitive home control system in the industry. And now with Smart Areas™, it's even better. Smart Areas enables four security partitions in the 2GIG system, for added personalization, flexibility and performance. With its intuitive 7" touchscreen, integrated Z-Wave Plus radio and future-ready capabilities, the GC3 delivers unbeatable functionality, ease of use and fast installation.
Key Features:
Easy to install with integrated level, third-hand strap.
Intuitive new user interface.
Compatible with GC3 Secondary Touchscreens, Notification and Intrusion Sensors and much more.
Integrated Z-Wave Plus radio supports Z-Wave devices for locks, lighting, thermostats and more.
New Create Rooms and Bookmark Screen features tailored to each user's needs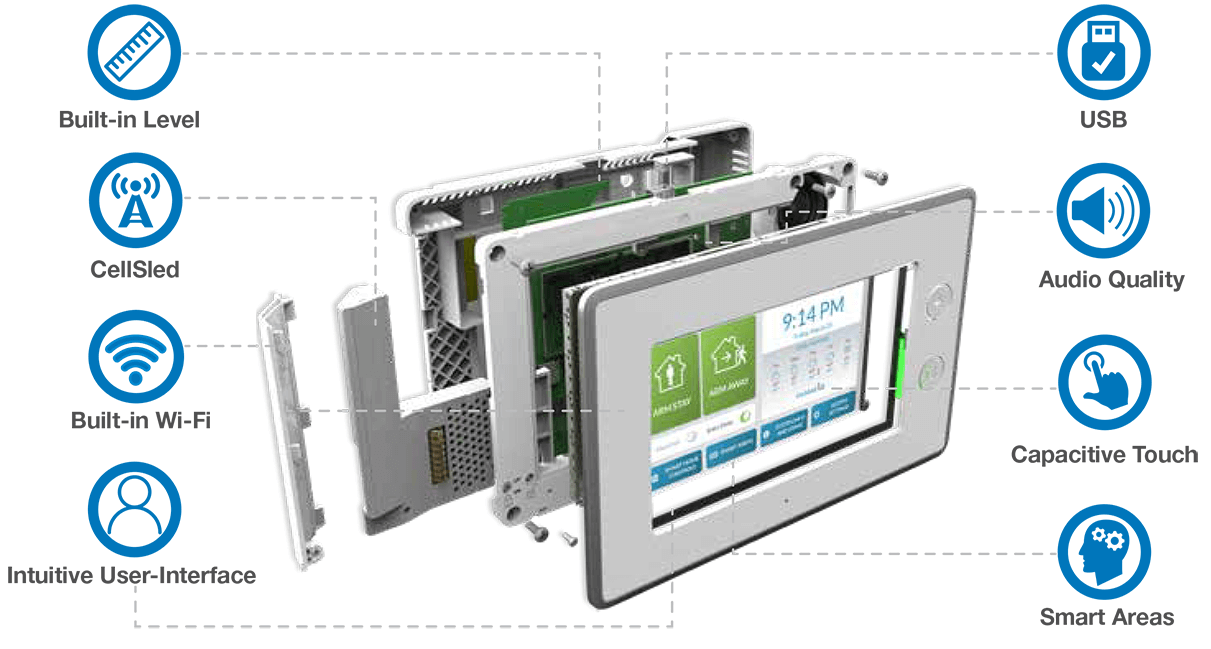 Get The Most with Home Automation
Experience You Can Trust
Our trained security product installation and service professionals believe in providing customers with quality security systems for protection from threats of all kinds. At ADP Security, we strive to provide all of our customers with service within 48 hours of every repair or maintenance call and even provide emergency services.
Our family-owned business has been dedicated to the safety and security of Greenville families since 1989, and with 30 years in the security business, we have the experience you can trust to bring you nothing less than the best, most-effective home security systems available.
Call today for free estimates and for more information on your home security alarm system options!
Protect Your Home and Loved Ones
We will work with you to provide the best protection for you and your family.
Give Us a Call At: (864) 246-1006
SC Residents Only