Security for Your Business.
When it comes to protecting what you value the most, the safety of your business and the people who depend on you, look to a security system from ADP Security Solutions for peace of mind. Our commercial security systems only use reliable, industry-tested equipment that will provide years of quality access control solutions for your business. From the best business security cameras to full alarm systems, we can meet your needs. We pride ourselves in only partnering with equipment vendors that stand behind their equipment with industry-leading warranties that give our customers the most reliable solutions with the most return on investment.
ADP Security Solutions can handle all of your fire alarm needs and offers full design, drafting, and installation, as well as ongoing testing, maintenance, and inspection services. We have you covered, from small, conventional applications to fully addressable large industrial applications.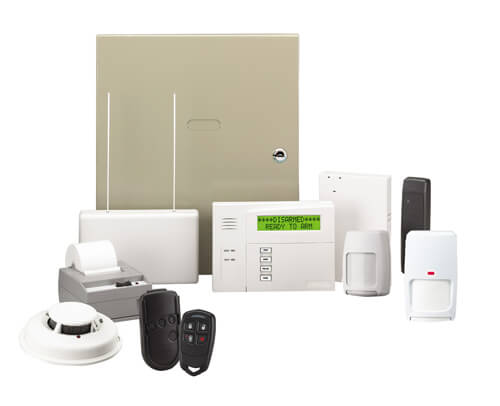 VISTA-128BPT/VISTA TURBO SERIES
BURGLAR ALARMS
Top of the line Commercial Burglar Alarms

SECURITY CAMERAS
Monitor and Secure Resources

FIRE ALARMS
Be at Ease with our latest Fire Alarms

ACCESS CONTROL
Protect Your Commercial Properties
Commercial Security Alarms
ADP Security Solutions offers a wide range of options in site security alarms. Our equipment provides reliable protection for your commercial assets and can be configured to many custom configurations. Our experience in commercial security is a vital advantage in selecting the equipment and designing an effective alarm solution.
We know that you have many choices in security alarms and intrusion alerts. We will sit down and work with you to design and install a system that will give you the best protection for your investment. We then stand behind our products and service to ensure your complete satisfaction.
We are only as good as our reputation, so we make sure to be there to support you after the installation!
Protect Your Business and Employees
We will work with you to provide the best protection for you and your business.
Give Us a Call At: (864) 246-1006
SC Residents Only