CONNECTED, PROTECTED.
Specializing in security technology since 1989, ADP Security is your solution for security alarm systems, surveillance systems, fire alarm systems, even medical alert pendants, and more. So whether you're a business owner looking to secure valuable equipment and assets or a homeowner looking to protect your family and belongings, our certified professionals are here to help. We're committed to providing all of our customers with superior security equipment, ensuring the highest degree of workmanship and customer service around. Call ADP Security today and let our specialists bring you the protection you deserve!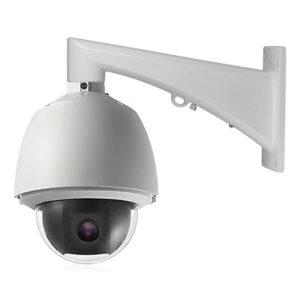 Located in Greenville, SC, ADP Security serves the entire state. We bring state-of-the-art security technology to residential and commercial customers in towns and cities like Greenville, Spartanburg, Anderson, Easley, Mauldin, Simpsonville, Greer, Pickens, Taylors, and Clemson. We're your resource for premium security installation and customer care. Our professionals are truly dedicated to providing you with the personal security that is rightfully yours.
With 30 years of experience in the business, we have the knowledge and skills to install the most comprehensive alarm systems and surveillance systems available, ensuring consistently flawless protection. Bringing you the protection that's right for your property and your family, ADP Security provides options from medical alert pendants for the safety and health of older adults to fire alarm systems to protect your home and family alike.
Don't settle for bare-bones or one-size-fits-all protection.
Get the security system that's customized to meet your needs!
The sooner the authorities are summoned to your property in the event of a medical emergency, fire, or foul play, the sooner the situation can be assessed and handled by a professional. Quicker response times mean that your family will be less likely suffer loss or harm. With the installation of quality fire, surveillance, medical, and alarm system products from the licensed, bonded, and insured professionals at ADP, the authorities can even be summoned to the scene of a fire or break-in without you actually having to make a phone call! The alarm system will automatically send out a signal, so help is on the way as soon as possible.
The installation of an ADP Security surveillance system also allows you to watch various locations around your property from a secure, centralized location. You will also be able to scan backwards through previously recorded footage to capture any suspicious activities, search for possible clues and information, and more. A surveillance system is the next best thing to having eyes in the back of your head!
At ADP Security, our burglar alarm systems come with a variety of security and access control options to keep burglars and trespassers away, including:
Entry point security (such as windows and doors)
Motion detectors
Keypads
Touch pads
Card readers
Fingerprint recognition
Intercoms and PA systems
Experience You Can Trust
Our trained security product installation and service professionals believe in providing customers with quality security systems for protection from threats of all kinds. At ADP Security, we strive to provide all of our customers with service within 48 hours of every repair or maintenance call and even provide emergency services.
Our family-owned business has been dedicated to the safety and security of Greenville families since 1989, and with 30 years in the security business, we have the experience you can trust to bring you nothing less than the best, most-effective home security systems available.
Protect Your Home and Loved Ones
We will work with you to provide the best protection for you and your family.
Give Us a Call At: (864) 246-1006
SC Residents Only