Commercial Fire Alarm

Fire Alarm Systems
Top tier Commercial Fire Alarm systems
24/7 Alarm Monitoring
Be at Ease knowing you're covered

Fire Safety Experts
Be at Ease knowing you're covered

Maintenance Schedules to Choose
Choose what works best with your business
Commercial Security

Burglar Alarms
Top of the line Commercial Burglar Alarms

Fire alarms
Be at Ease with our latest Fire Alarms


Security Cameras
Monitor and Secure Resources


Access Control
Protect Your Commercial Properties
Residential Security

Burglar Alarms
Top of the line Commercial Burglar Alarms

24/7 Alarm Monitoring
Be at Ease knowing you're covered


Security Cameras
Monitor and Secure Resources

Temperature Control Energy Savings
A New Level in Temperature Control
24 HOUR MEDICAL EMERGENCY HELP SYSTEMS

24/7 One-touch Access
Simply push the SOS button and be connected to a trained specialist who can send emergency help or contact a loved one.

Fall Detection
Systems will automatically connect with a specialist if it detects a fall.

Nationwide GPS & 4G Wireless
Whether at home or away, you can be located and get emergency help dispatched to your exact location.

Waterproof & Comfortable
Smart Care Personal Help System is lightweight and can be worn in the shower or bath.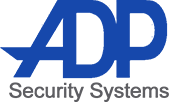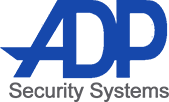 See What Our Customers Have to Say About Us
I love the remote access from anywhere. I can control my system from my smartphone and keep track of who is opening and closing my business. The resolution on the camera system is so clear I can actually read license plates on vehicles on my lot!

I had a great experience with ADP solutions. Their service technician was punctual, professional, and assembled a quality product. I was impressed they were able to fit me in on such a short notice and I would recommend them for your home solutions needs.

Very knowledgeable about the security industry. Top-of-the-line equipment and they provided outstanding customer service. Would highly recommend anybody.

I would give O.K. an excellent rating. I have been a customer for several years and he is very reliable and the work they do is excellent. I know if I have a problem I can count on their efficiency to quickly handle it. Great service.

ADP is an extremely professional and very convenient company to work with. They are prompt, thorough, and focus on your actual needs! Recommend 100%!!

ADP is an excellent company. Josh the installer was very knowledgeable and very professional. I would highly recommend this service and will always come back whenever I need anything.
Home Automation
Bring Your Home into the Future
ADP Security serves the entire state. We bring state-of-the-art security technology to residential and commercial customers in towns and cities like Greenville, Spartanburg, Anderson, Easley, Mauldin, Simpsonville, Greer, Pickens, Taylors, and Clemson.
Protect Your Home and Loved Ones
We will work with you to provide the best protection for you and your family.
Give Us a Call At: (864) 246-1006